CREATIVITY
CREDIBILITY

COMEPTENCE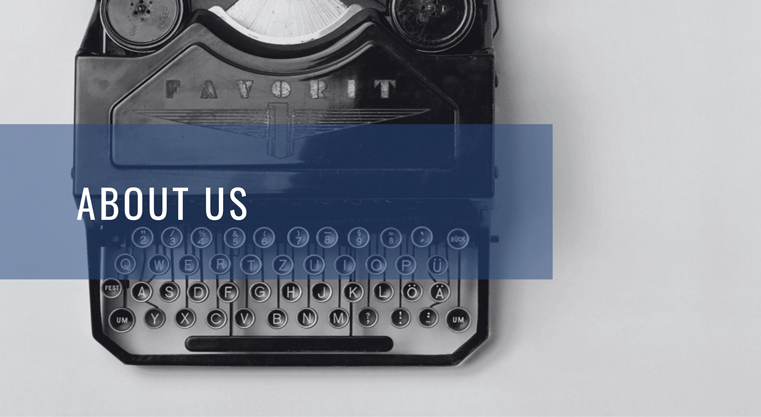 CONFORM S.c.a.r.l. has been working since 1995 at national and international level promoting and implementing research projects and training plans with classroom, experiential and e-learning, providing consultancy for companies and the Public Sector, drafting traditional communication plans and using new media, audio-visual and film productions, creating solutions in VR, AR and MR and games, developing gamification strategies, with the support of expert personnel and a team of trainers, consultants and managers as well as a vast network of national, European and international partners.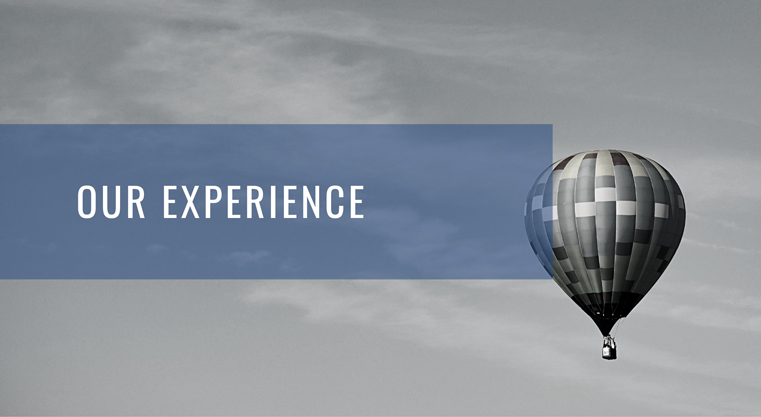 Over the years it has matured significant experience in:
the implementation of research and vocational training initiatives, with: more than 700 Training Projects/Plans promoted and implemented; more than 105 million hours of training provided; about 8,850 course editions carried out in the classroom, in experiential learning, by videoconference and in e-learning mode; about 80,000 beneficiaries trained and over 1,000 client companies to enable young high school graduates and/or University graduates to acquire/develop the skills required by the labour market and to professionalise employees, managers, entrepreneurs and professionals. (Learn about our training experience);
in the development and application of innovative teaching methodologies (Learn about our Edutainment offer)
in the development of interactive video training pills with narrative branches, 360° interactive virtual tours, interactive solutions that adopt Holograms, Virtual Reality (VR) and Augmented Reality (AR), editorial content in AR, cartoons and comics, mobile apps and app challenges in AR, games, game-based business solutions and edu-games.
Download the CONFORM S.c.a.r.l. Institutional Brochure with additional content in augmented reality!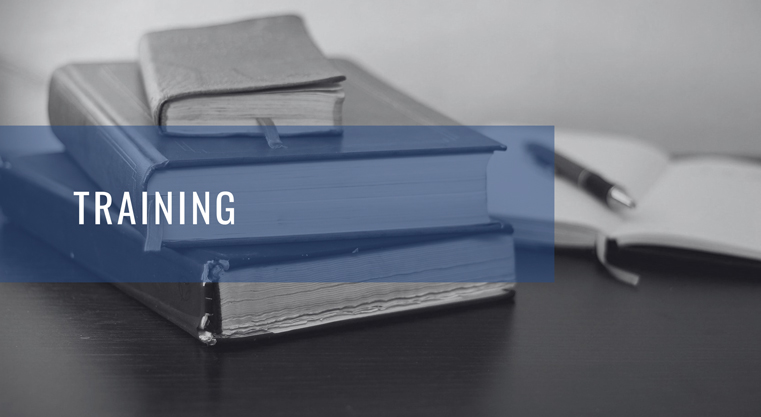 CONFORM S.c.a.r.l. provides a wide range of training courses based on original teaching solutions and strategies adopted and on comprehensive and multidisciplinary learning contents, aimed both at the professional qualification of first time job seekers and the unemployed, and at the continuous updating and development of the skills of the employees of small, medium and large companies and of the Public Administration, guaranteeing technical assistance for the search for subsidies, training provision, organizational management, physical and financial monitoring and reporting.
For more information, please see our courses for employees and executives!
Watch the "TRAINING" Video: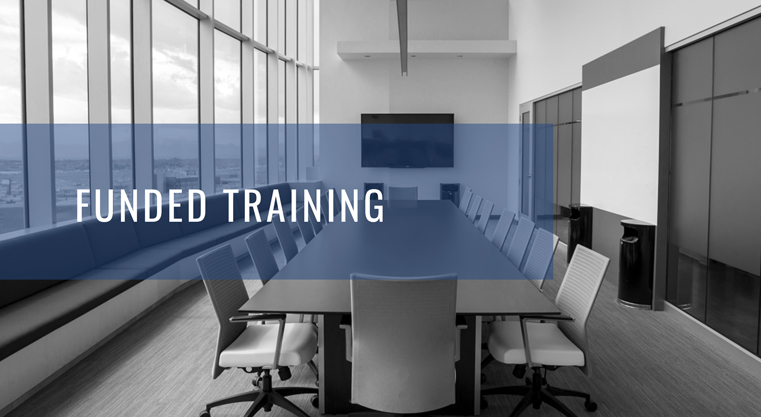 CONFORM S.c.a.r.l. supports companies in the search for adequate financial concessions, helping them to choose the best opportunities consistent with their specific needs and ensures technical-consultancy support from the initial assessment of organizational needs and training needs, to the design of business and/or individual plans to be carried out individually or in association, with the presentation of the application, the provision of courses with qualified teachers, the physical and financial monitoring of the activities carried out, the supervision of the administrative and documentary aspects and the reporting of expenses incurred to implement the funded initiatives.
To learn more, please consult the dedicated information sheets:
For further information on the technical assistance provided by CONFORM S.c.a.r.l. for funded training, go to the website page!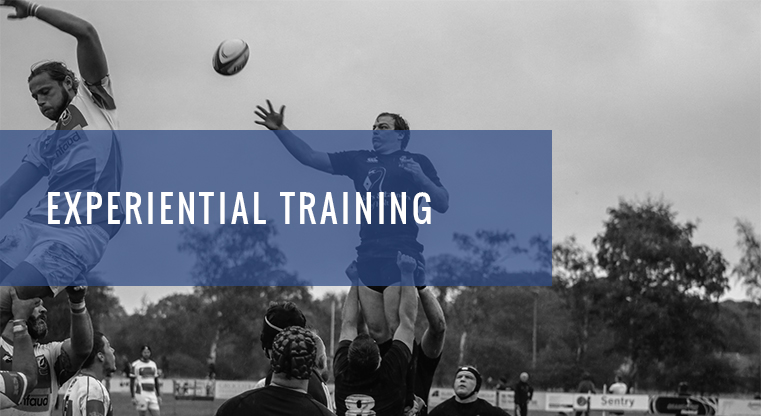 For Years, CONFORM S.c.a.r.l. has guaranteed a vast multidisciplinary experiential training offer, for entrepreneurs, managers, employees and professionals, based on learning able to provide a unique experience, a mixture of emotions, techniques and examples contextualized to corporate life, through innovative initiatives that:
range from different types of metaphors (e.g.: from rugby to football, from music to cooking, from orienteering to sailing, from business theatre to audio-visual and/or cinematographic corporate story telling) and skills such as leadership, team building, negotiation, problem solving and decision making;
combining social opportunities between art, culture, food and wine, history and traditions, with training sessions, based on metaphors, embodied in the characteristics of unique places for the immense heritage they preserve, an expression of an extraordinary millenary history and the strength of contemporary Italy, through its evocative industrial brands, style and fashion.
For more information on our offer of experiential courses, download the brochure with video content in augmented reality!
Watch the "EXPERIENTIAL TRAINING" Video: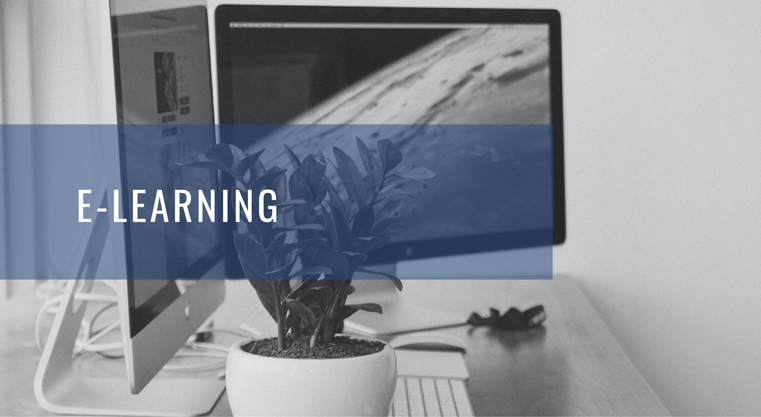 Thanks to the consolidated expertise gained, CONFORM S.c.a.r.l., in accord and partnership with PRISM Consulting S.r.l., its Promoting Partner, has implemented training systems and tools in E-learning mode, developed using techniques capable of reducing complexity, standardizing language and contents, also illustrated through graphics and with the aid of 2D or 3D animations and games, based on:
online training courses divided by thematic area, consisting of: learning objects, video tutorials, interactive video training pills, interactive video training pills with branching scenarios, cartoons, 2D/3D animations, mini games, simulations, etc;
virtual learning environments that, created in the form of Educational and/or Infotainment TV Programmes, Interactive Films and Docufilms, Series, Narrative crossroads and edugames become Edutainment tools capable of educating, entertaining and allowing people to socialize, leading to ways of learning customized to people's needs and requirements, able to facilitate the acquisition and/or development of skills;
training box, to update and consolidate the skills related to specific vocational profiles with a plurality of learning materials organized according to the knowledge to be acquired/consolidated and the skills/abilities to be implemented.
For further information on products made with the application of the formats: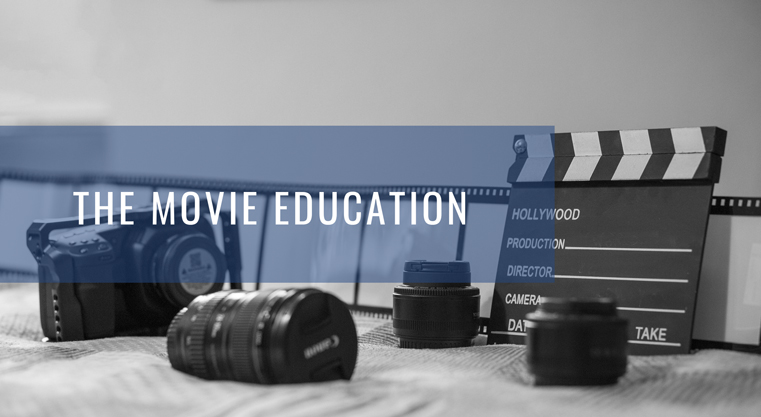 The CONFORM S.c.a.r.l. Movie Education methodological model combines entertainment and learning to convey technical knowledge with the ease and immediacy of film narration and strong contextualisation of personal and professional experiences and events, together with creative, communicational, decision-making, negotiation and relational qualities. All this stimulates the interest and motivation of learners and favours an effective and conscious assimilation of knowledge and above all the adoption of virtuous behaviours to emulate and mistakes to avoid.
Watch the "THE MOVIE EDUCATION" Video.
For further information on "Movie Education", visit the Site page and watch the videos on the methodological model and on the new frontiers of learning!
The diverse "Movie Education" experimentations carried out have allowed CONFORM S.c.a.r.l. to aggregate the solutions developed into two distinct models:
The application of the "Movie Education" model has made it possible to create innumerable, interactive training videos at national and European level, with the use of motion graphics and computer graphics and with branching narratives, in which users can access one or more branched scenarios, which, thanks to the use of small video clips, shot in first and third person, allow them to make choices that will influence the course of the story, thus, being able to verify the consequences of the behaviours acted/chosen in a cause/effect logic.
To further investigate and understand the added value of using video training pills with "Narrative branches", visit the website page!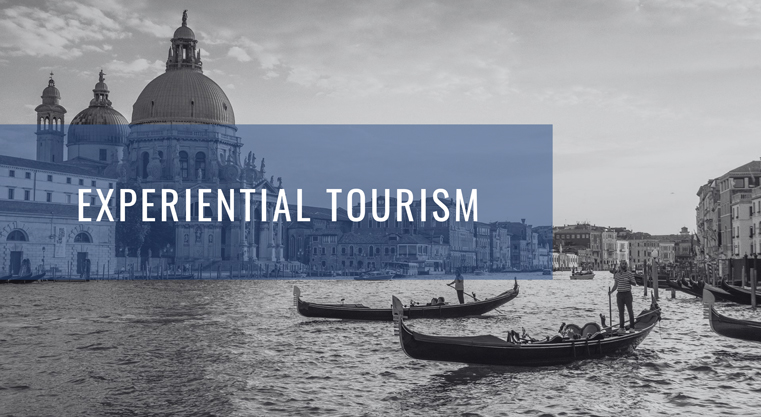 CONFORM S.c.a.r.l. promotes and valorises experiential tourism courses combining social opportunities with art, culture, food and wine, history and traditions, with training sessions, based on exciting metaphors, embodied in the characteristics of unique places for the immense heritage they preserve, an expression of an extraordinary millenary history and the strength of contemporary Italy, through its evocative industrial brands, style and fashion.

Make iT Nowis a brand of CONFORM S.c.a.r.l. designed to respond to the rising need of Experiential Tourism. An exclusive experience, in which the trip is an opportunity for personal and professional growth, either as an individual or in representation of companies and/or private bodies to be involved in discovering the identity of six Italian cities and their relative regions.
Naples: emblem of Problem Solving
Rome: the exaltation of Leadership
Florence: the art of communication
Venice: model of resilience, where a threat becomes an opportunity
Milan: capital of innovation
Alghero: example of business continuity, to experience the pace of an uncontaminated land.
An innovative learning environment, in which expert tutors, innovative tools and information apps make the experience unique and unrepeatable, allowing participants to broaden their horizons through the discovery of engaging places, able to stimulate energy, passion and spirit of aggregation..
Watch the "MAKEITNOW" Video.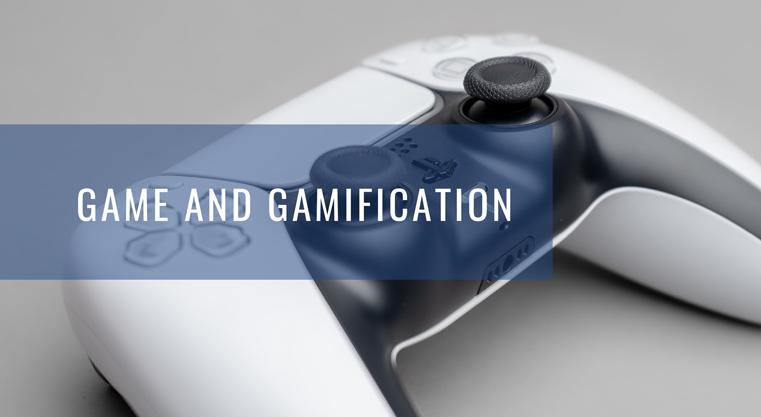 "Learning having fun" is one of the key objectives that CONFORM S.c.a.r.l. is pursuing, taking into account the specific needs of the profile of users it addresses, to ensure that fun and entertainment act as catalysts for knowledge.
In particular, it is able to develop:
Edugames, to activate learning by doing processes, involving emotional and cognitive aspects that help the learner memorize more effectively than traditional training tools, learning to solve complex problems in simulated contexts;
Minigames, designed to encourage children to approach the world of art, tourism, new technologies, financial and entrepreneurial education;
Comics, created to lead readers to learn about museums, tourist/cultural cities, production/service companies, through the adventures of a fictional character whose events will involve, impassion and entertain them;
Visual Novels and Graphic Adventures, in which the players can make decisions that influence the plot and the ending of the game, choosing what to say or do at the different narrative branches, thanks to which they may be able to achieve the goal set at the end of the story;
Board games, designed to enrich the experience of visiting museums, tourist/cultural cities, production/service companies, offering a tool that is able to combine educational and light-hearted moments, and to increase knowledge acquired, thanks to content added in Augmented Reality.
For further information, visit the pages of the site dedicated to:
Watch the Video on "EDUGAMES":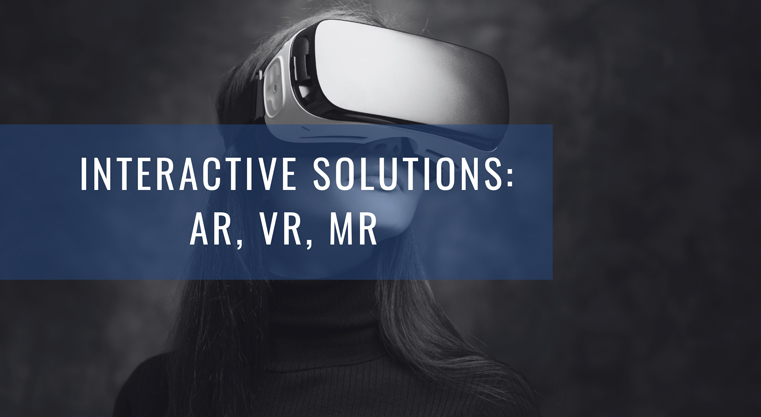 CONFORM S.c.a.r.l. creates and manages interactive solutions that adopt Holograms, Virtual Reality (VR) and Augmented Reality (AR), to provide users, through the use of different devices, with informative, technical, promotional contents, etc., customized by type of client company.
Thanks to the solutions proposed, CONFORM S.c.a.r.l. is able to:
support the evolution of the culture of "corporate communication", to promote the image and value of services, products and brands;
apply "corporate storytelling" techniques, integrated with VR and AR solutions, to recount the who, how and why of a product/service, recalling the values of Brand Identity and Brand Image;
enrich the view observed with supplementary, digital information or complex 3D graphics content;
capitalize on the company assets, conveying stories, values, symbols, products and production processes of relative Know How;
promote and valorise the cultural heritage, also in the key of a tourist accelerator, allowing people to undergo emotional experiences, transforming cultural usage into a multidimensional adventure.
Products made in AR and/or VR and/or MR can be used through:
Native apps downloadable on Smartphones and Tablets from distribution platforms such as App Store (iOS) or Google Play Store (Android);
Web App in Html5 format;
Hybrid apps, based on a mix of native apps and web apps;
Solutions installed on Touch and/or TouchWall Interactive Tables and/or Projection Screens;
solutions based on the Microsoft HoloLens system, to create an experience based on immersion in the use of contents.
For further information, visit the page of the site on AR/VR/MR solutions: PLEASE CLICK HERE
CONFORM S.c.a.r.l. is paying particular attention to the design and development of apps based on Augmented Reality. To learn more, PLEASE CLICK HERE
Watch the "APP CHALLENGE" Video:
To learn more, download the Brochure dedicated to "AR/VR/MR APPS AND SOLUTIONS"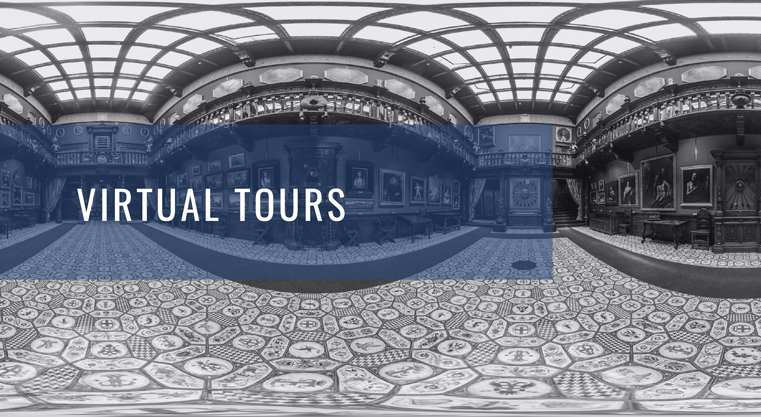 CONFORM S.c.a.r.l. designs and creates 360° Virtual Tours that reproduce a real place (e.g.: a house, a hotel, a shop, a company, a village, a museum, a library, etc.) that allow users to have a complete and personalized vision of the environment. They can explore and decide in which direction to look by rotating the perspective up, down, left and right, thus creating an immersive and interactive viewing experience.
The 360° interactive experiential tours, created by CONFORM S.c.a.r.l. for PC and Mobile, can be used at any time, breaking down spatial and temporal limits, involving visitors thanks to the interactive objects used, which allow access to the diverse multimedia items provided:
opening an image, a personalized information sheet, a 3D model, a website, etc.
by downloading a file (doc, pdf, excel, ppt, etc.)
playing audio and/or video files (360º video and normal video), etc.
A fascinating "subjective" journey, in which environments, further insights and itineraries merge into a single communication channel.
To view some examples, visit the pages of the site dedicated to:
Watch the "VIRTUAL REALITY" video.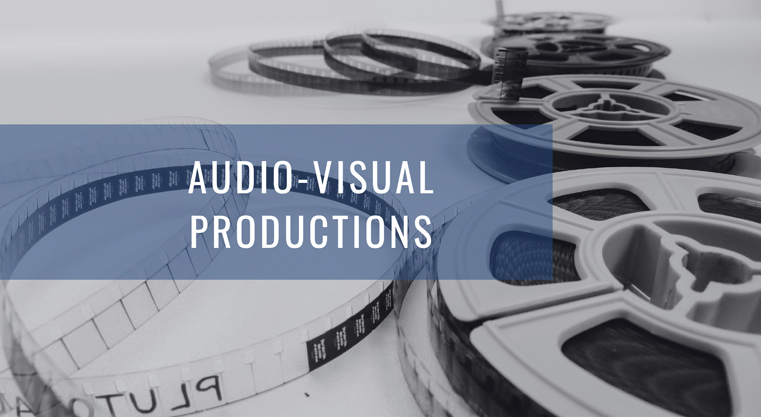 CONFORM S.c.a.r.l. deals with the realization of audio-visual and cinematographic productions, with the application of land, local marketing and corporate storytelling techniques, to promote and communicate the corporate brands, narrate events, recount territories, represent and convey values and traditions, capable of stimulating curiosity, involving, explaining, informing and training of the immense heritage of every Italian region.
In an increasingly dynamic and multimedia society, in which it is essential for companies to promote their products and/or services, CONFORM S.c.a.r.l. is able to conceive, design and make videos to:
communicate the history and Vision of the company to the customer;
create its identity;
raise awareness and direct the purchasing choices of its products/services.
Furthermore, thanks to the use of new technologies, it creates:
interactive videos, which allow users to interrupt the viewing of the video through links, that can be seen thanks to superimposed sensitive areas, and can decide whether to further study the topics proposed, accessing the diverse resources provided (for example e.g..: videos, pdfs, jpeg/png images, links to portals, audio files, etc.);
interactive videos with narrative crossroads, thanks to which users can make choices that influence the progress of the story;
innovative TV program formats, able to mix different communication and technological languages on extremely diverse themes.
Watch the "DOCUFILM" Video
Watch the "TV FORMAT" Video
For further information, download the Brochure dedicated to "AUDIO-VISUAL AND CINEMATOGRAPHIC PRODUCTIONS"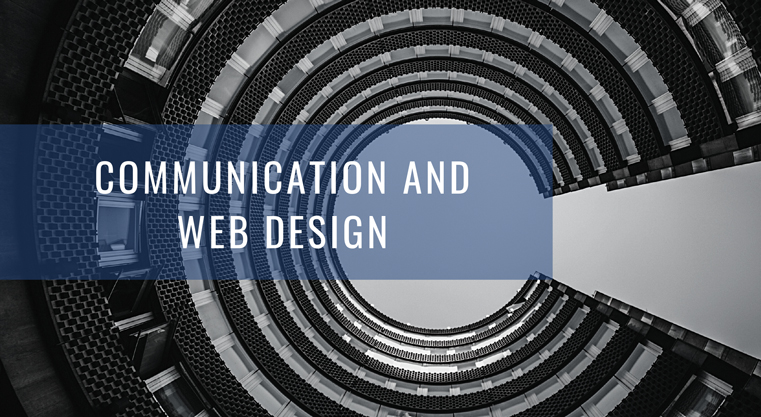 CONFORM S.c.a.r.l., thanks to the adoption of innovative systems and languages, promotes the development of a new culture of "virtual" collaboration and the diffusion of "social" behaviours to improve relationships and contribute to company productivity through:
Social media marketing strategies and campaigns, through the analysis of the competition, the planning of deadlines, the opening of company pages or fan pages, the choice of tones and styles to be used in the conversation, launch, management and monitoring of targeted communication campaigns;
conception and design of the digital brand identity, with the adoption of techniques and tools to realize information and awareness raising activities for the positioning and image of the company;
dynamic and creative adverts, to inform, promote, impassion and represent universal values, thanks to the attention to the sensorial quality of the message and to the care for the technical quality of sound and images;
web design, with the design and customization of dynamic websites and with layouts optimized for mobile devices (responsive layout) and for search engines (SEO oriented), from a simple blog to the landing page, to the e-commerce site, to the services portal, to the corporate or personal website, to valorise the corporate brand identity.
Watch the "VIDEO AND PROMOTIONAL ANIMATIONS" Video: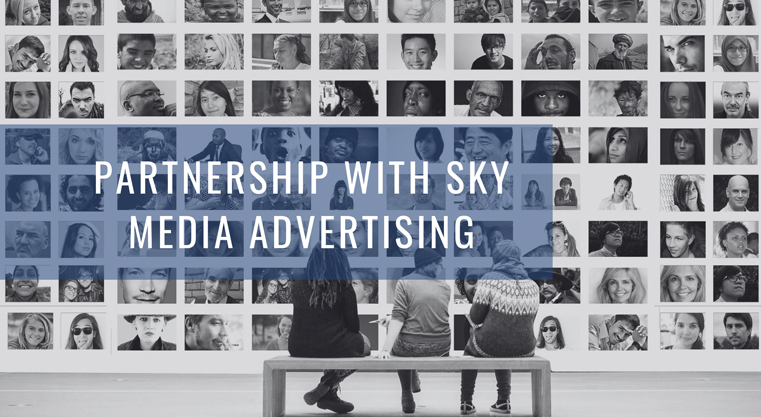 Thanks to the partnership with Sky Media Advertising Manager, CONFORM S.c.a.r.l. offers its customers tailor-made opportunities, planning advertising campaigns, even with small budgets, and adopting a cross-channel strategy, thanks to Sky's technology, which suggests and optimizes campaigns to achieve the desired results in relation to the set objectives.
In particular, the services offered by CONFORM S.c.a.r.l. focus on:
brand awareness, through the planning of a banner display, digital video and addressable TV campaign to maximize coverage on the diverse Sky properties;
targeted TV, with the activation, during a program, on TV8 and Cielo, even with limited budgets, of targeted campaigns based on geography and interests, adopting the L Lanner format of Sky's Addressable TV and maintaining the campaign for 1-2 weeks;
AdSmart, with the planning of specific TV commercials to be delivered when the company's target audience is tuned in to the Sky decoder, having 50 channels available including Sports, Cinema and Entertainment, segmenting the target group by socio-demographic, geographic and consumer items characteristics and setting the maximum number of times the commercial is seen by the users;
the Geolocal upper funnel, to amplify the advertising message in a specific area where the company has its operational base and to strengthen communication nearby;
Radio Kiss Kiss, the Web & Social generation radio, with a schedule that ranges from music, current events and entertainment, 3.2 million average listeners per day, 10% of the share of radio listeners in Italy and young/adult, male/female target group.
For further information, download the Information Brochure on the services offered by CONFORM S.c.a.r.l.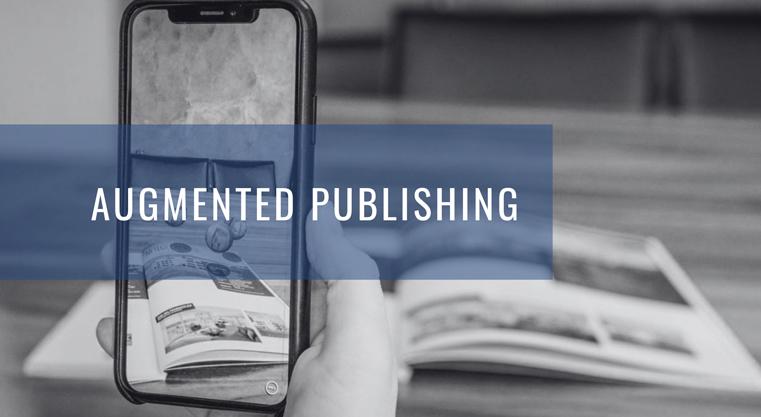 With the MEDIAR Augmented Reality App, CONFORM S.c.a.r.l., in agreement with its Promoting Partner, PRISM Consulting S.r.l., is able to create new generation editorial products, capable of conveying additional, interactive and multimedia content, in all areas of traditional publishing, from books to magazines, newspapers, posters, educational products, entertainment and advertising.
The Mediar App is an Augmented Reality publishing application, designed to create:
"Augmented" Advertising spaces, in newspapers and magazines, especially dedicated to advertisers, to trigger through mobile devices (Smartphones and Tablets) and PCs, the viewing of digital content – videos, audio files or 3D animations – in addition to text, by including appropriate AR tags (similar to QR codes) in the printed editorial product or by using generic image recognition technology (Natural Feature Tracking);
"Augmented" information content with the ability to convey, in addition to traditional content (text and static images), a vast range of digital content directly within all kinds of news, columns and articles;
"Augmented" Geo-localized contents, thanks to the latest generation mobile devices equipped with GPS, accelerometers and gyroscopes. In this way, it is possible to make "augmented" contents accessible directly from a Smartphone display, such as geo-localized and contextual tags directly superimposed on the video stream;
Special "Augmented" inserts, to offer additional content and insights aimed at particular user target groups, by designing and creating special immersive and interactive thematic inserts, to which other digital contents can also be added, which make the product more informative and captivating.
books with "Augmented" content, to create an immersive reading experience and highly innovative content structures. The application can be foreseen in diverse areas: Children's Books, Books for teaching in primary, secondary and high schools, University Books, Technical Books for professionals, User and maintenance manuals, Tourist Guides.
For more information and to download the MediAr App, visit the page of the site dedicated to Augmented Publishing!
Watch the "AUGMENTED PUBLISHING" Video.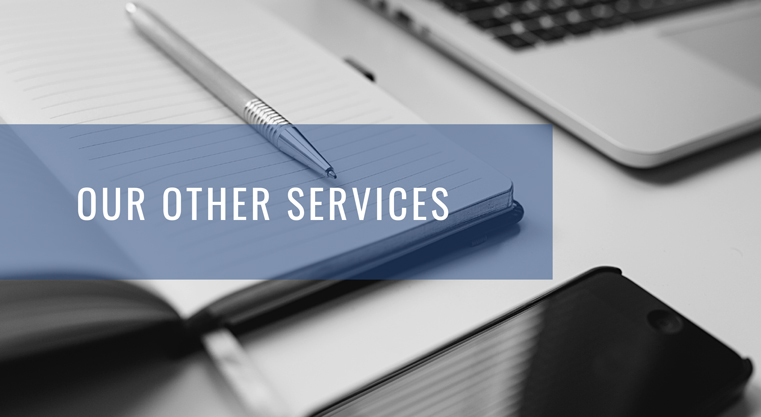 EMPLOYMENT SERVICES
CONFORM S.c.a.r.l., with its Operational Headquarters in Padua, is accredited by the Veneto Region to provide employment services to various categories of users, such as:
job seekers;
workers in a state of mobility, CIG, CIGO, CIGS, ASPI;
employees engaged in professional retraining actions;
people looking for training opportunities;
people with job placement difficulties and social inclusion issues;
migrant workers;
women trying to re-enter the labour market.
REAL BUSINESS SERVICES
CONFORM S.c.a.r.l. offers services to encourage the growth and competitive development of companies, supporting them in the elaboration of strategic plans for the evolution of company functions and/or general management, for the organization of the commercial network and production.
For further information, visit the page of the site dedicated to consulting services
BUSINESS CREATION
CONFORM S.c.a.r.l. assists those who want to create a business in developing the knowledge, skills and behavioural qualities necessary to translate ideas into action.
CONFORM S.c.a.r.l. offers classroom and online training solutions accessible in learning environments, as well as useful operational tools to support, direct and accompany people from the formulation of the business idea to developing the entrepreneurial and technical professional skills necessary both to prepare and draw up the business plan, and to effectively govern strategic business management processes.
For further information, please visit the page of the website dedicated to Entrepreneurship Education!