The project "Aprender Jugando" aims to create teaching materials in the 3 partnership languages (Spanish, Italian and English) designed to allow children between the ages of 4 and 11 to acquire skills on Mathematical competences, Linguistic communication and Digital skills.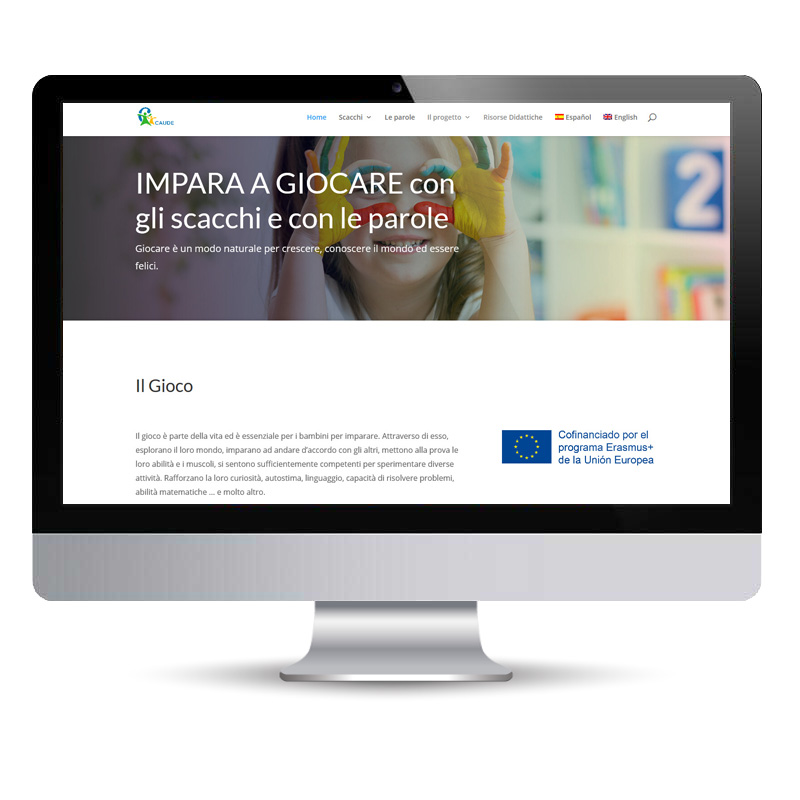 The approach is game-based and will use problem-solving resources that are related to board games: in particular, "chess" for the mathematical subjects and "word wrangler" for the linguistic discipline. Inspired by these two games, materials will be designed and adapted according to teachers' needs to improve children's digital skills to be used with the children in class.
The resources will subsequently be adapted to the curriculum for the project target primary education level. In particular: Mathematics: Numbers and arithmetical operations; Spatial orientation. Linguistic: Listening comprehension, Global meaning, Main and secondary ideas; Knowledge of the language: grammar and vocabulary.
The materials will be developed in digital format to be used by teachers in the classroom as resources, based on their specific needs in their local context. These materials will be accompanied by an educational guide for Teachers.
Finally, the materials will be tested in all participating countries to verify the quality of the teaching materials and to suggest possible elements of improvement. The main promotional objective is to facilitate the adoption of the resources and methodology in other schools.
ERASMUS + KA2 Strategic Partnerships for Schools, codice n. 2017-1- ES01-KA201- 038359
LEAD PARTNER:
PARTNERS:
CES DON BOSCO (ES)
Knowledge Innovation Works S.L. (ES)
ISTITUTO SUOR ORSOLA BENINCASA (IT)
CONFORM-Consulenza Formazione e Management S.c.a.r.l (IT)
Council for the Curriculum, Examinations and Assessment (UK)
Young Enterprise Northern Ireland (UK)
The Aprender Jugando environment contains innovative teaching materials based on the game of chess and on Word Finders made in digital format, thanks to the use of TIPs to contribute to the development of key mathematical and linguistic skills in children aged between 4 and 11 years.